The Commitment Award Ceremony for outstanding social and sustainable project ideas all over the world will take place on July 6, 2023, at the Collegium Maius in Erfurt.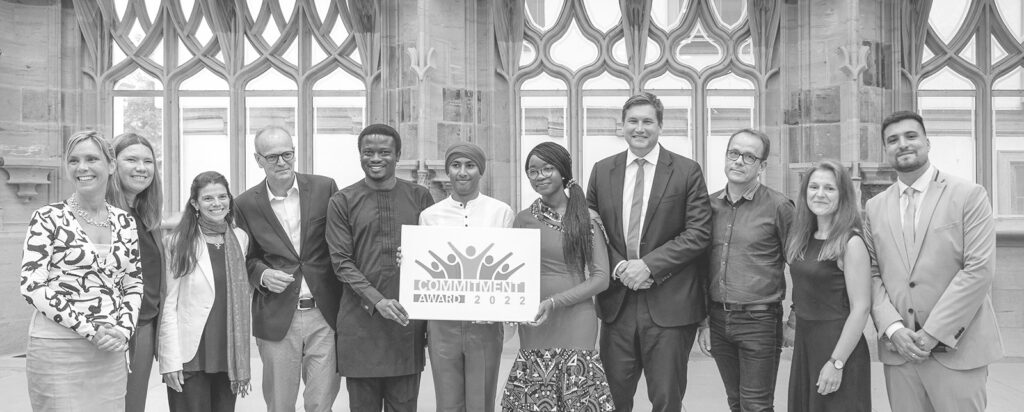 The Commitment Award is a prize for fascinating, new social projects. The award is presented at an annual ceremony in July. In the last 11 years, 33 of these prizes were awarded with a total sum of €51,000.
Join the Award Ceremony on July 6, 2023 at the Collegium Maius in Erfurt.
In close cooperation, the Engagementpreis Foundation and the Willy Brandt School of Public Policy, have together been organizing the Commitment Award since 2012. Willy Brandt himself represented social change, reflected in his social and political reforms. He believed that policies served no purpose if the policy makers did not have a specific goal in mind when creating it. In the multicultural and diverse setting of the Brandt School, the Commitment Award seeks to give students the opportunity to apply what they've learned and to initiate new social initiatives in Erfurt, and around the world.
Application for 2023 opens on May 2, 2023 and closes on June 4, 2023.
Fine more information on the application process here.